Safety At Home; Lockdown in Chelmsford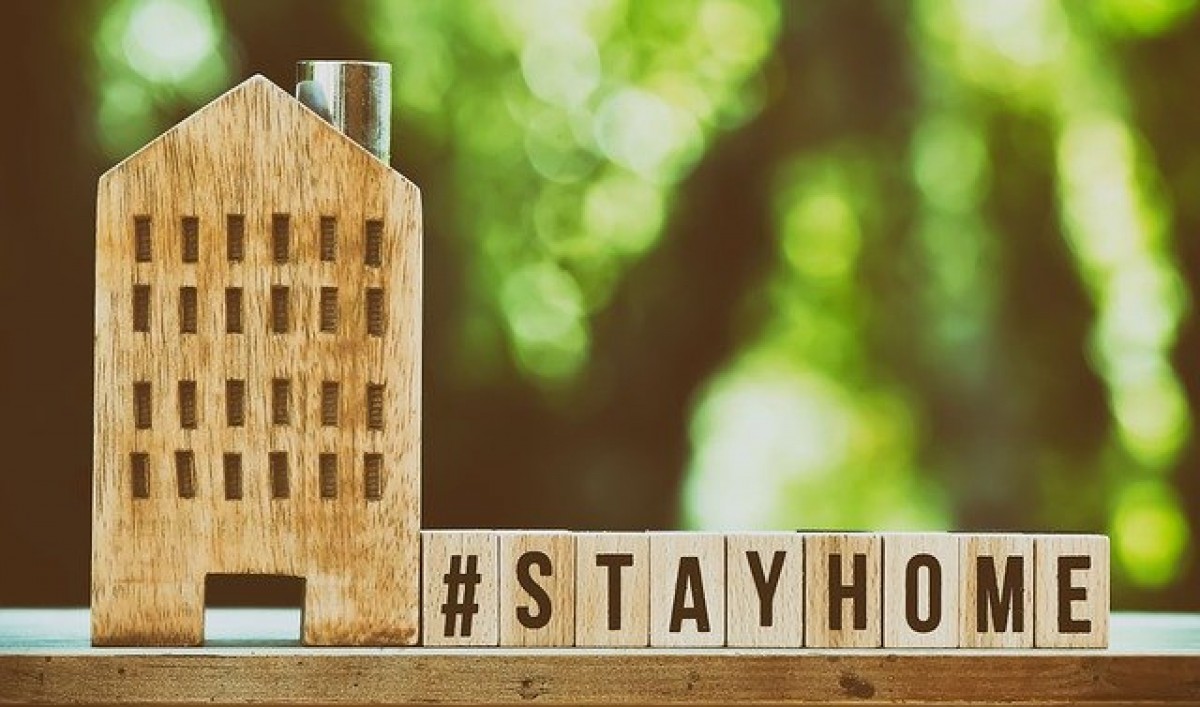 During these difficult times, those of us who are not key workers will be at home and trying to find things to do to occupy our time. We might be working at home for the first time, taking up a new form of exercise, trying to keep the children occupied, embarking on DIY or gardening projects or all of the above! The change in routine can cause aches, pains or injuries and create problems that we just don't want at this already difficult time. Here are some thoughts of how we can keep safe at home.
DIY – around Easter is usually a time when I see more patients with problems from enthusiastic DIY work. Now that some of the larger DIY stores are open, you might decide to tackle some jobs in and around the house & garden. Do pace yourselves – don't try to rush things or start working long hours on one project without a break. Unaccustomed bending, lifting, carrying, reaching up, and ladder work can all cause back, neck and shoulder problems. Even stepping up and down off low step ladders can cause a strain through your calf, thigh and buttock muscles. Also do be careful if you are using new equipment for the first time.
Gardening – now is the perfect time to appreciate having a garden for the ability to get fresh air, find some space outside, relax and do some essential spring jobs. Same as with DIY, don't try to do it all at once though, and remember that although exercise is good, you can have too much of a good thing especially if you are not used to it – build up gradually and listen to your body. Be careful to avoid bending down for too long at one time and try to mix it up so that you do a few different jobs to vary your posture.
Exercise – now that we are allowed outside for an hour's exercise, the pavements have never seemed busier with walkers, runners and cyclists. Some of you will be used to exercise and will just be swapping the gym for the streets, but do remember to build up gradually if you are new to regular daily exercise. We might be allowed an hour, but many of my patients struggling with back problems for example might need to start off with 15-20 minutes careful walking. If you are used to running in the gym, remember pavements are harder on the joints than a treadmill. Wear appropriate footwear – I saw a lady in her 70's out for a walk with her husband today and she had boots with a heel on. She was walking well, but generally going for a lower, supportive shoe like a trainer with laces would be more advisable. If you are starting a new exercise at home like Pilates, Yoga or following a dance or aerobics class online – enjoy it but try to vary what you do and as always, build up gradually.
Trampolining – many people are trying to keep children of all ages occupied and we have been blessed with some great weather. If you have a trampoline, they can be great exercise and entertainment but they must be used safely. Do think carefully about letting more than one person bounce at a time. Around 60% of trampoline accidents occur when more than one person is bouncing. Collisions, becoming unbalanced, and even being catapulted off are all dangers. Make sure that young children aren't on full-sized trampolines. Children under 6 make up about 15% of all trampoline injuries. Supervise them and keep them on age-appropriate trampolines to avoid accidents. Also do buy the extra safety stuff: a safety net is essential to keep anyone from falling off, and padding over the springs will prevent fingers from being trapped or anyone slipping through.
Working from home – more on this to come, but for many people the change from an office with a proper desk and PC set up to using a sofa & laptop will bring problems for the lower back, neck and shoulders and possibly cause headaches. Try to use a desk if you have one, or the dining room table. Also take regular breaks to stand up and walk around the house or garden so that you don't get fixed in one position that may be far from ideal. If you don't have an office chair, try to use a chair that enables you to sit with good posture, tuck your knees under the table or desk, and have some support for your back. If the only chair you have is too deep and you cannot sit back in it, maybe try having a pillow or cushion behind you to create support.
Useful Links
Royal Society For The Prevention Of Accidents
NHS Advice To Avoid Accidents
---
Related Items
---