Dog Walking Safety During Covid-19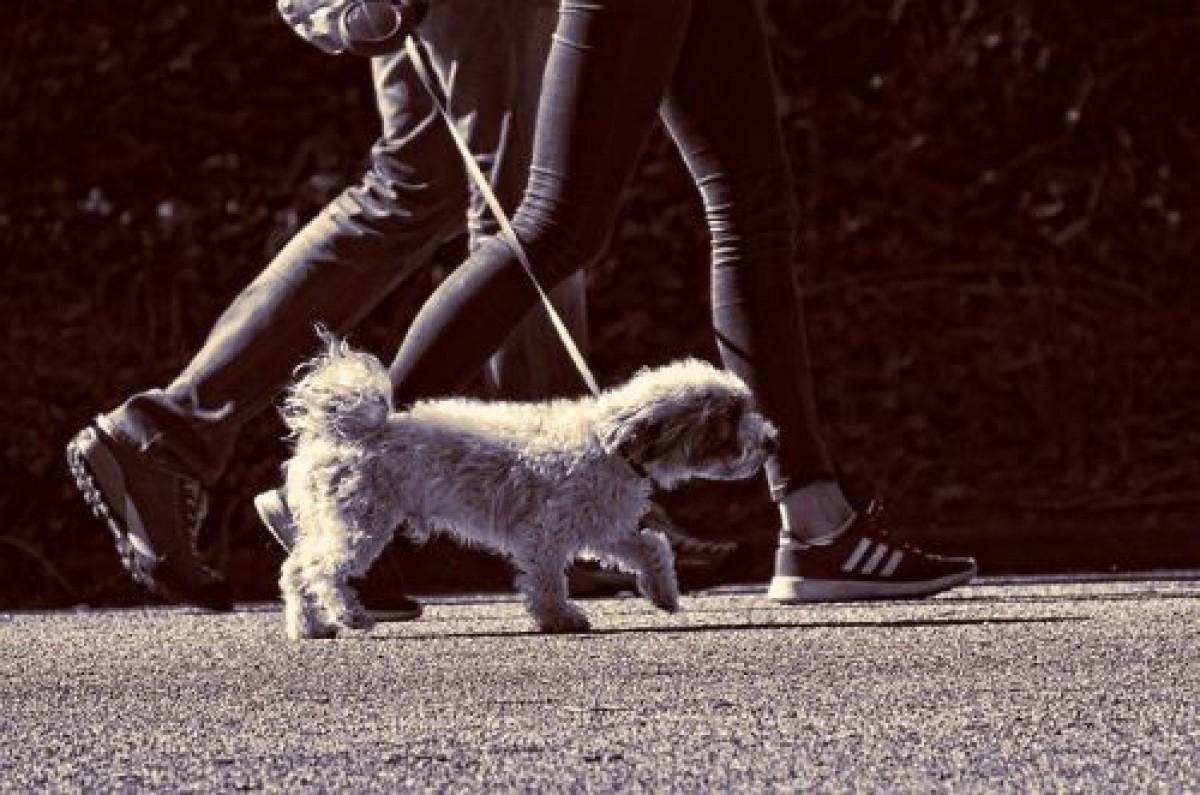 Covid-19 has resulted in significant changes in normal routine for most of us. Those of us with dogs are making changes to our dog walking routine to accommodate the government guidelines to stay near home avoiding driving to our usual dog walking locations as much as possible, and that can present some challenges. It's great to get outside and share our daily exercise with our furry friends, but as many of us find ourselves walking our dogs on their leads more than we are used to, we need to be careful we don't end up injuring ourselves.
If you are used to taking your dog somewhere to run off lead and you now find yourself walking the streets near your home, you may find your dog's lead walking may not be as good as you would like it. Some of you might not be the usual "dog walker" in the household and while you are working from home you might find yourself walking the family dog which might be a new experience for both of you. Even if you are used to walking your dog on lead, we all need to be aware of those around us in these difficult times – watching out for other walkers, joggers and cyclists and ensuring we give each other space despite the fact our dogs might be determined to reach a particular sniff or say hello to another human or dog. As the owner of a very friendly Labrador, I can tell my dog feels like he is isolating too at the moment!
Did you know that a lot of injuries are caused by walking dogs? What happens when your dog sees a cat? Or a half-eaten sandwich on the ground? Or another dog he or she wants to greet? A sudden pull on the lead can catch you off guard, make you lose your footing, pull your arm and shoulder, or strain your back. Or if your dog is not used to lead walking, they may pull or strain throughout the walk possibly causing all sorts of problems. Osteopaths often see repetitive strains to the muscles, tendons and ligaments of shoulders and a lot of these can be brought on by dog walking.
So what can we do to help make walking the dog fun and injury free in these challenging times? Here are a few suggestions:
If your dog is difficult to walk on lead, now might be a good time to work on some training to help things along. Although you can't visit a trainer during lockdown, it might be worth looking up some training tips online or revisiting things you might have tried when your dog was a puppy and let slip with time.
Plan a route and try to vary it for both your benefits. Google Maps can be great to look at your neighbouring streets and maybe factor in a small green or park if en-route for some chill out time for you both and quality sniffing for your dog. Try to avoid routes or places which you know might be particularly busy at the moment with other walkers or runners. It can be a challenge as we all try to get outside once a day and people cannot use gyms.
Wear sensible shoes – decent trainers or something with support and a cushioned sole will be ok, especially as the ground is dry at the moment.
If you walk early, late or in remote places, do be aware of safety and have a mobile phone with you. Also avoid wearing headphones which are not great for personal awareness or paying attention to your dog or other walkers. The more you can engage with your dog and keep their attention, the more you will both hopefully find the walk enjoyable and strain free.
Don't be afraid to ask people not to pet your dog if you pass someone you know while out walking. It is important we keep to the 2m distance rule.
Take a cross body bag or rucksack for things like keys, phone, water for the dog (and you!). That way you can keep both hands free to hold the lead. I have always found it helpful to hold the lead in my right hand if my dog is on my left, and also have my left hand lightly on the lead so if he does pull suddenly, I have both hands ready to brace.
Obviously when you get home remember to wash your hands thoroughly.
You might find the link below helpful from the Dog's Trust with some more useful lockdown advice for dog owners – have a read, keep safe, and enjoy spending time with your dogs.
Dog's Trust Covid-19 Advice For Dog Owners
---
Related Items
---